Nicki Bluhm's polished folk pop grabs you by the ear and doesn't let go.
The Gramblers' self-titles album may not be for you more rugged readers. But it holds a place in my heart.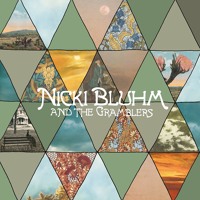 Bluhm's sunny voice and the Gramblers' tasteful accompaniments lend themselves to a multi-layered confection. The San Francisco-based band pours their heart into every note, beat, and word. "Little too Late" and "Hey Stranger" are highlights of the album. These two toe-tappers combine the band's folk sensibility with some California hustle-and-flow. Simply put, Nicki Bluhm and The Gramblers' brand of folk pop is irresistible.