Courtney Marie Andrews has many accomplishments under her belt: playing with Damien Jurado, collaborating with Jimmy Eats World, touring internationally, producing the finest album of 2016 (this one.) She has one more important but dubious notch to add to her belt: making a grown woman cry on the Amtrak in the middle of the day.
27 was a hell of a year for me. In the space of 12 months I suffered from PTSD, switched from the only career I ever imagined myself doing, and, right before finally getting the offer for my new job/my birthday, breaking up with the person I'd been seeing who was a saint about all of it. But I'm fairly certain I'm in a better place and, since I won't be classroom teaching, I'm also fairly certain that I'll be able to get back to a regular update schedule. All of this is to say that
Honest Life
is going to be the first in a four-part installment called Your 20s Are a Motherfucker But It Probably Gets Worst.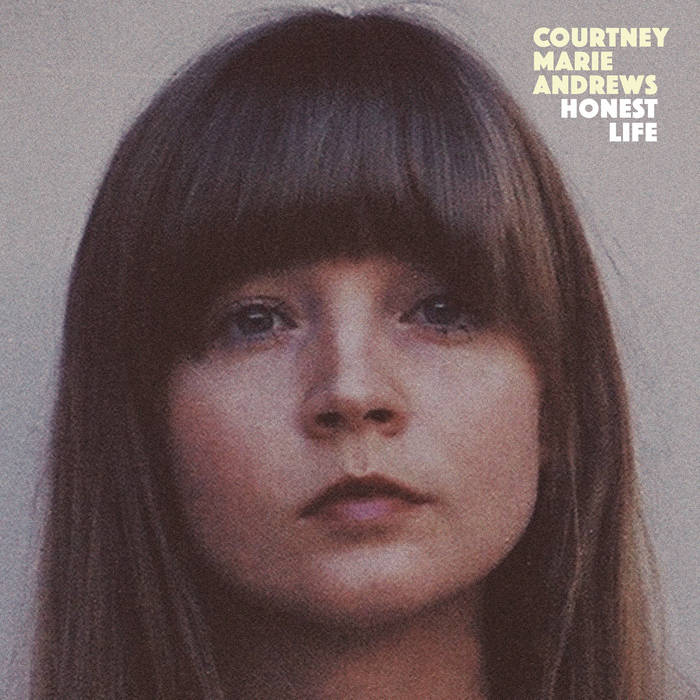 Andrews is justly garnering comparisons to contemporaries like Margo Price and Nikki Lane. To me, though, I hear lots of Carol King's influence: Andrews' voice has a clear, vulnerable quality that in no way diminishes its strength. Like King, Andrews' songs are beautiful in their imagery, gentle in composition, and cutting in their raw emotion. The album seems to focus on Andrews' transition from the rock star life to taking a breather bartending in rural Washington. They express her desires, regrets, her dreams: a fully realized portrait of a moment that comes sooner or later in everyone's life -- that time to take stock, assess, and decide what to keep and what to toss.
Focusing on any one song would not do
Honest Life
justice -- each is a gem, and as far as I'm concerned the album must be listened to straight through. In almost five years of writing this blog, I'm sure I've listened to thousands of songs about heartbreak and growing pains. The people who get written about here are the ones who have matched the words and the music in such a way as to potentially reframe your life. Courtney Marie Andrews is absolutely that person. I'm gonna call it in August -- there's no getting around that
Honest Life
is the standout album of the year.
Courtney Marie Andrews --
Official
,
Bandcamp
,
iTunes
,
Amazon
,
Spotify