It can be a little intimidating to review music by a band that's as old as you are. But the folks at R. Mutt are as nice as they come.
The Dash
, the band's fifth album, is an adrenaline rush. R. Mutt sticks to its bar room rock roots. Wafts of Springstreen and Rush will hit you like a blast furnace, but time and wisdom take the energy of the '80s and slam it into contemplative songs about mortality, the daily grind of a day job, and heartbreak long past.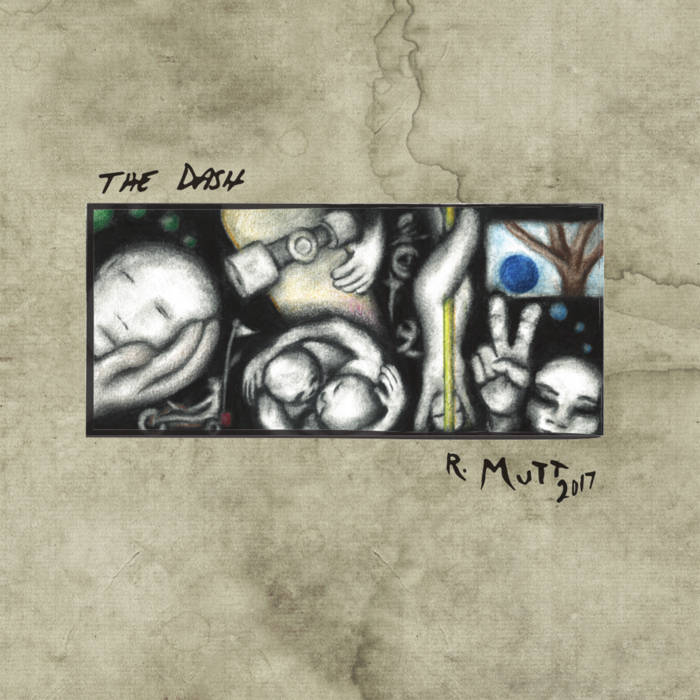 Normally I don't looove the cock rock aesthetic of that time period, but R. Mutt weights it down with a sincerity and thoughtfulness that felt surprising to me. Clearly, I need to go through their back catalog in order to disabuse myself of such notions. I think what makes R. Mutt so interesting to me is their humility. They've been in this for the long haul; this music isn't about how fast you can play it, who has the sickest solo, how many people you're going to go home with after the gig. While that's an added bonus, it's about playing music from the heart and the gut. Even as songs like "In the Dash" remind us of the good old days, they caution us to stay grounded:
American dreams will fade in the haze of a drink/
and the pills that keep you up at night won't help you think
Ultimately, it's important to learn from our youthful mistakes. But hopefully before it's too late.
R. Mutt --
Official
, Purchase from R. Mutt
directly
,
Bandcamp
Help support Adobe & Teardrops for only $1 a month! Check out my Patreon page for rewards and exclusive posts!