It's not every day that an artist will make you stop in your tracks and fell their music in your gut. Amythyst Kiah is going to be that person for you today. On her recent EP, Kiah brings together her band to showcase her blues and soul chops. Kiah's voice alone is enough to make a room stand stock skill but the Chest of Glass will set it on fire with their tight grooves. The band turns older songs, like Vera Hall's "Another Man Done Gone" (a personal favorite of mine) into the anguished, not-so-suppressed expressions of sexual fire that modern-day purists can render as hokey or vehicles for self-congratulatory guitar solos.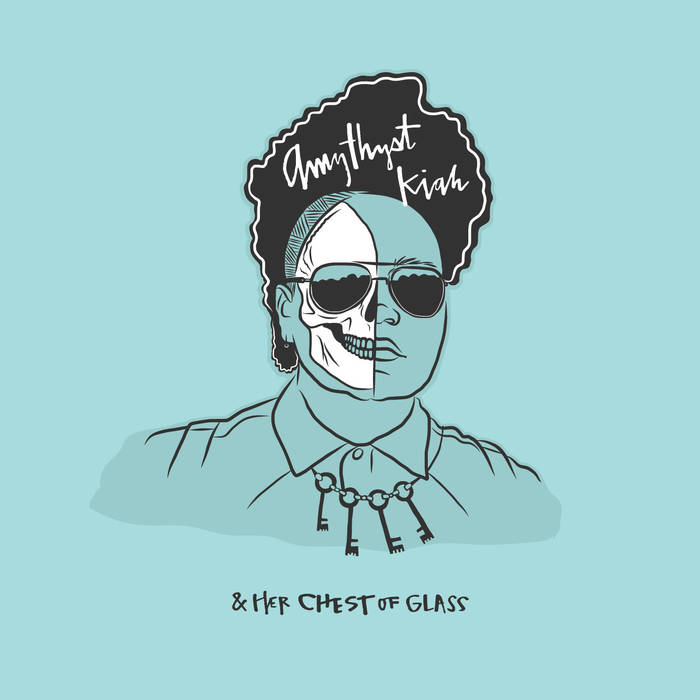 Kiah's original songs are defiant statements that deserve to be canonized in their own right. "Hangover Blues" is a raucous celebration of last night's debauchery. "Myth" is a raw performance that should cement Kiah's place on anyone's list of best vocalists. "Wildebeest" is a foot stomper with an irresistible groove. If you ever get a chance to see Kiah (hopefully she'll come back up to Queer Country Quarterly soon!) you should cancel all of your plans to do it. She's a voice to listen to and an artist to watch.
Amythyst Kiah --
Official
,
Facebook
,
Bandcamp
Help support Adobe & Teardrops my contributing to my Patreon below!