It's been
a couple of years
since we've heard from Brandon Luedtke, but it's been well worth the wait. With his debut album
Morning Light
, Luedtke has prove himself to be a valuable part of our Americana scene. Many people feel the call to music, of course, but when you have a voice like Luedtke's, it'd be a crime not to become a folk singer. With sun- and beer-drenched vocals like a young Jay Farrar, Luedtke's got the songwriting chops to keep up with the best of them as well.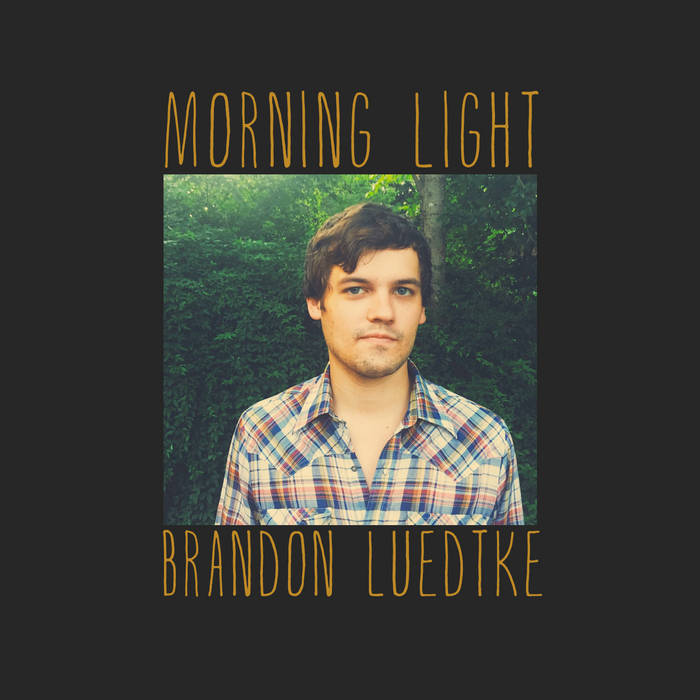 Morning Light
demonstrates that simplicity is often key. His inventive imagery and nimble picking on "Can't Get Away (From the Way of the World)" could be hangdog or snide in other hands, but Luedtke gives the song a warmth that is encouraging rather than alienating:
Can't get away from the way of the world
Can't get away from the way of the world
Give that girl your furthest twirl
'cause you can't get away from the way of the world

I went down to the desert alone.
I slept in the sand with my head on a stone.
I awoke to a buzzard buzzing around,
Looking to lift the dead from the ground.
I decided I'd look alive.
If I did one cartwheel, I did five.
Landed with my hand on a rattlesnake curled,
'cause I couldn't get away from the way of the world
Luedtke also turns his attention to politics. "New World" feels like a modern response to "Big Rock Candy Mountain." Though Luedtke was concerned that the song could be misconstrued as supporting Trump, it was written when we were young and bright-eyed -- you know, before he announced his candidacy. But the message seems clear to me: the song is a call to arms against oppression -- anywhere and everywhere. It's a song that needs to heard through from the Redwood Forest to the Gulf-stream waters.
Brandon Luedtke --
Official
,
Facebook
,
Bandcamp
(You might recognize a name in the album blurb!)
Help me help you find great music and become a Patreon subscriber today!