If you're one of those people who absolutely can't stand the sound of accordions you should come back on Monday. For everyone else,
Swampland Jewels
is the jam you've been waiting (or re-waiting) for. YepRoc has just reissued this compilation of cajun music, zydeco, rock'n'roll, and rhythm and blues of the 50s and 60s. If you haven't spent much time with the genre, here's your shot.
I was first introduced to it from some compilation CD my mom bought at a tacky store in the French Quarter when I was a kid. And while I'll freely admit that my love for New Orleans is in fact for a romanticized vision of the city, my affection for Cajun music is real. When I went to Jazz Fest two years ago I teared up a little when I got to see BeauSoleil perform some of my favorites from that tourist bait album.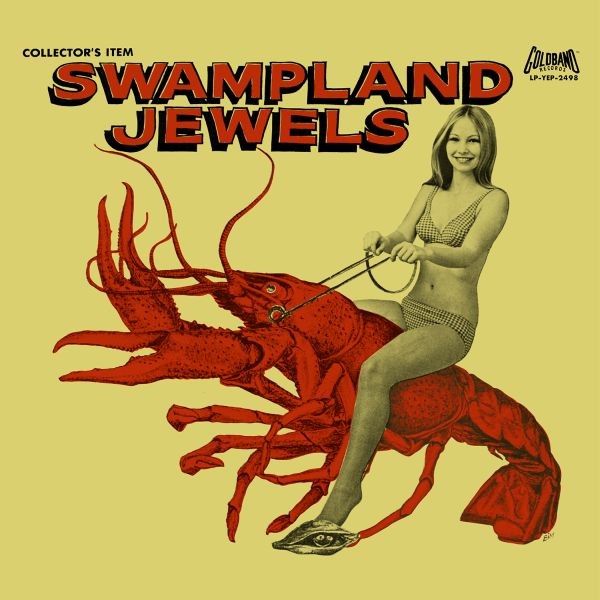 For a lot of people out there this music represents a key aspect of their identities which I don't feel equipped to speak to. To me, the songs are "cheery." What I enjoy most about the music is the amorphous boundaries between the different genres. As I've
discussed
, the 50s and 60s saw the creation of rigid racial boundaries between specific genres of music, particularly by cordoning off rock'n'roll and country to a "whites-only" purview. These songs represent a short moment before that velvet rope became an iron wall, and the music is better off for it.
That being said, the music
is
from half a century ago and there are some themes that I don't love. ("Yard Dog" is about what the singer "ought to do" to his gal pal for being "smart".) And certainly the boundaries I described didn't come without a heavy price in the music world and other venues.
Purchase from YepRoc
here
.