DL Rossi had a helluva time. And I'm sorry for him, but as with many personal tragedies, his failed marriage made for some really fruitful songwriting. In Rossi's words, the first EP has more of a Tom Petty feel, while Vol. 2 dips into Ryan Adams territory. Rossi's songs have an Americana flavor to them that feels a bit polished and contemporary but packs a whole bunch of soul.
The album, mixed and produced by Rossi's brother Nolan and supported by a few other East Nashville friends. The result is passionate rock with a synthesizer haze -- a little like if Tom Petty spent a lot of time listening to the Twin Peaks soundtrack. Through in some of the inherent sweetness in Robert Ellis' vocals and you get DL Rossi.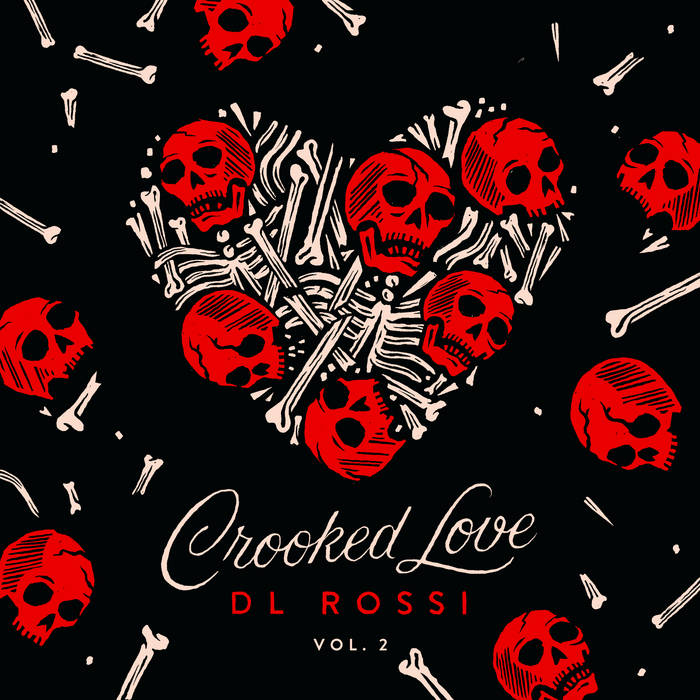 If you're a person who listens to
All Songs Considered
, you likely know that the staff are doing a countdown of important moments in NPR Music's past ten years. In one of the podcasts (I think 2009?) the group discusses how wildly different digital music sounded at the time. Because everything is overlaid in a computer, you don't get the faint ambient hiss of the tape recording. Instead, it sounds as if the music is coming from a void. I get that sensation really sharply listening to these two albums -- there's something really distinctive about the recording process here. It's the best of the crispness and intensity of digital music that's buttressed by the warmth and intelligence of Rossi and his bandmates. Both of these pieces are quite unique and you should absolutely check them out.
DL Rossi --
Bandcamp
Thanks for reading! Help me help you find great music and get my holiday shopping done! Subscribe to my Patreon or drop a one-time tip in my Ko-fi cup!