There's lots of guys with smoky voices but they can't write a song like Kent Goolsby. You likely know Goolsby for down-to-earth Americana, finely honed after fronting The Only Sons. On his new EP
Every Way But Easy
, Goolsby's returned for more melancholia with a backbeat.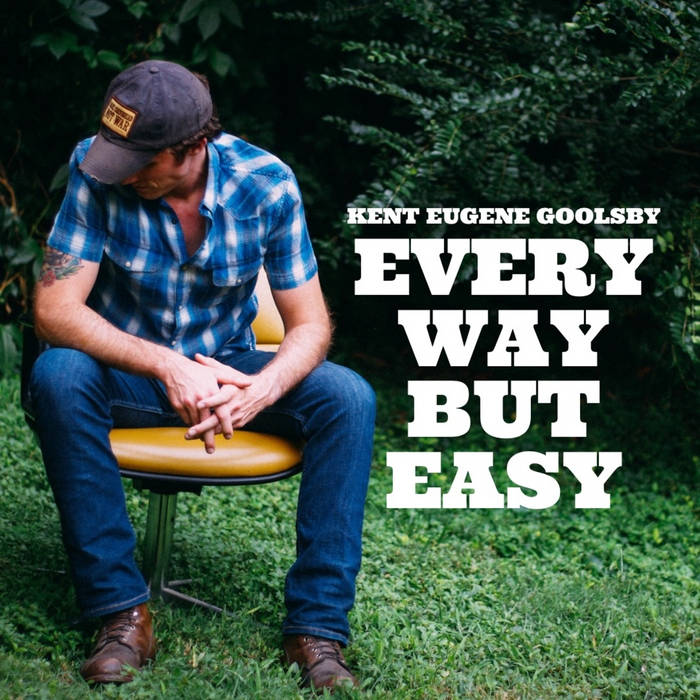 This time around, Goolsby brings a more contemplative approach to his songs.
Every Way But Easy
is powerful, but it isn't loud. From the first notes of the Glossary-like "Take Another Shot" (which I erroneously attributed to Joey Kneiser but it seems like his only involvement is snapping the album cover) to the closing chords of "Victory Lap," we get a sense of Goolsby's impressive control over his craft. Sure, there's plenty of road songs and breakup songs in the world, but Goolsby's observant lyrics allow us to see these stories anew.
Kent Eugene Goolsby --
Official
,
Facebook
,
Bandcamp
Thanks for reading! You can hear Kent on Friday's episode of Adobe & Teardrops -- or listen to it a bit early by subscribing to our Patreon! Feel free to drop a tip in our Ko-fi cup as well!