Dar Stellabotta's carved out an interesting niche for herself, fashioning modern-day blues on homemade cigar-box guitars. I featured her music
last fall
and am more than happy to remind you to take a gander at her album
Lo-Fi Rejection
.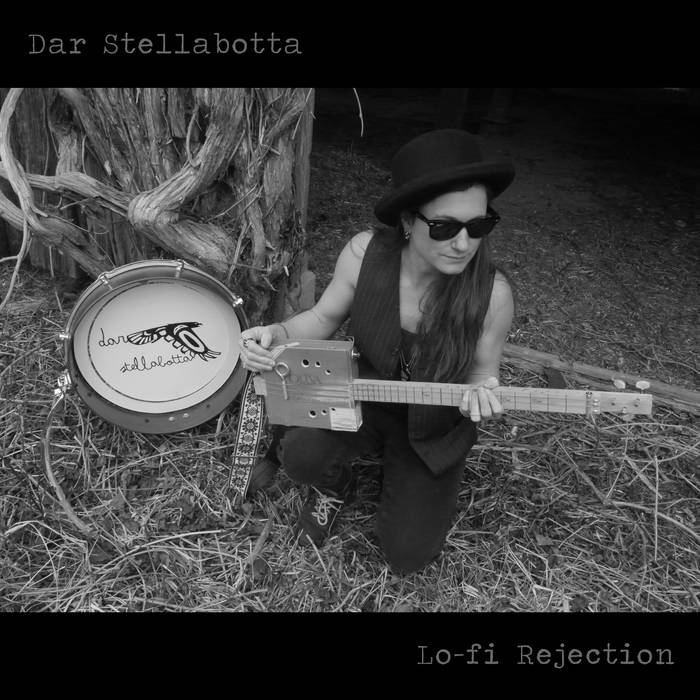 Stellabotta uses her instrument to great effect, making a wall of distorted sound for her winsome singing and an anguished, buzzy solo to complement her despondent lyrics.
Stellabotta's got a ton of attitude to work with and I look forward to the day when a full backing band can support her while she lets it absolutely rip.
This has been the worst year of my life
I just want to cry
I can't do it no more
Im afraid of whats in store.
Oh well x 4
I got white hairs on my head
pretty soon i'll be dead
thats ok
its not like you care
thats why I sing my songs out there
Oh well x 4
the pain will be over when Im six feet under
then you might, you might wonder
what would have happened if things would have changed
I can't help it I'm pyscho and deranged
Oh well x 4
do you believe in me
or am I a nobody
I though that we were friends
I guess I was wrong, Im always wrong in the end
Oh well x 4
Dar Stellabotta --
Official
,
Bandcamp