I'm glad that this is the album that puts M. Lockwood Porter on the radar. It's Porter's third full-length and is the crystallization of a number of themes Porter began to sketch out on his majestic
How to Dream Again
, a gentle but full-throated anticipation of the Trump era. (PS -- if you need a blueprint for how to stay sane, I highly recommend listening to that album as early and often as possible.)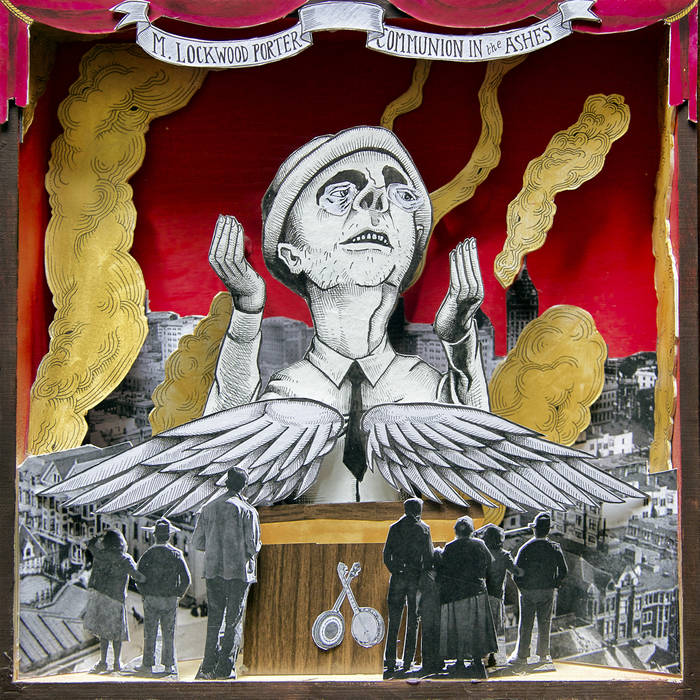 As Porter and I discussed in
last week's episode of Adobe & Teardrops
,
Communion in the Ashes
is a bit of a departure for Porter. While his last two albums were primarily autobiographical,
Communion
is set in a not-so-distant universe in the throes of dystopic politco-economic systems and devastating environmental chaos -- this is most obvious in the delicate "Blessed To Be Alive."
It's a larger-than-life metaphor for some of Porter's own transitions -- namely, getting priced out of the Bay Area and returning to his hometown of Tulsa. However, the raucous latter half of
Communion
will ring true to 2019 -- especially "The Dream is Dead." As Porter discusses in the interview,
Communion
is less a protest album and more of a map: you'd have to be willfully ignorant not to see how our society is rigged in favor of the people at the top.
It's not necessarily the time to spell out these wrongs -- people of color, the queer community, and the disabled have been doing that for a long time now. In our interview, Porter notes that it's not his place to supplant those voices. Instead, he wants
Communion in the Ashes
to show us where to go next, and how to do it fearlessly. This is most true in the album's flawless keystone, "Get Back to the Wild." I'll say less about it so I don't take away from your experience of the song -- but I
will
say that immediately after listening to it I reached out to Max with a three-word missive: "HOLY SHIT, MAX." And that's why this is already on my shortlist for Album of the Year.
M Lockwood Porter --
Official
,
Facebook
,
Bandcamp