If you've been listening to my podcast or following my social medias, you know I've been fundraising for the
Let My People Go
campaign. Immigrants have been the targets and scapegoats of the last few administrations -- not just Trump's. With COVID-19 blazing through detention centers the need to help those our nation has treated unjustly is even more urgent. We need to get people out of ICE detention; it's not supposed to be a death sentence.
The campaign has raised over $305,000 to help free detainees on bond -- and we need to continue after the Passover season. So this Saturday, 4/25, from 8-10pm EST, we've got some of the best and brightest musicians from around the country raising money for the campaign.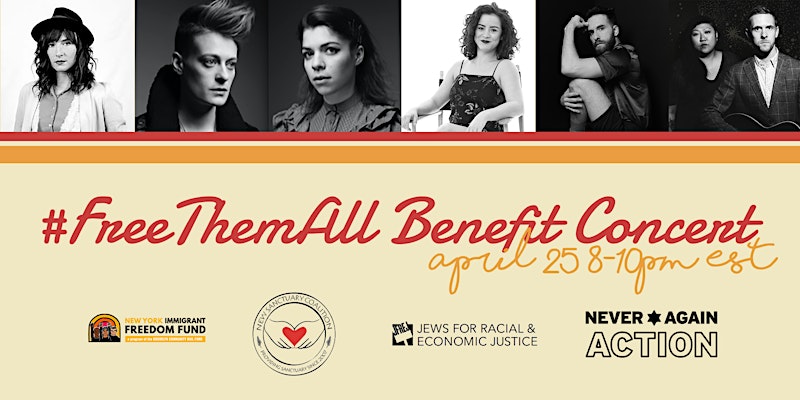 The lineup features:
- Abakis
- Caro Cara (formerly the Anna/Kate band whom I KNOW I wrote about somewhere but can't find the link)
- Blair Medina Baldwin
- Pete and the Stray Dogs
- Michael Blume
Plenty of folk and Americana in there. You can find out more about the artists and buy tickets
here
.